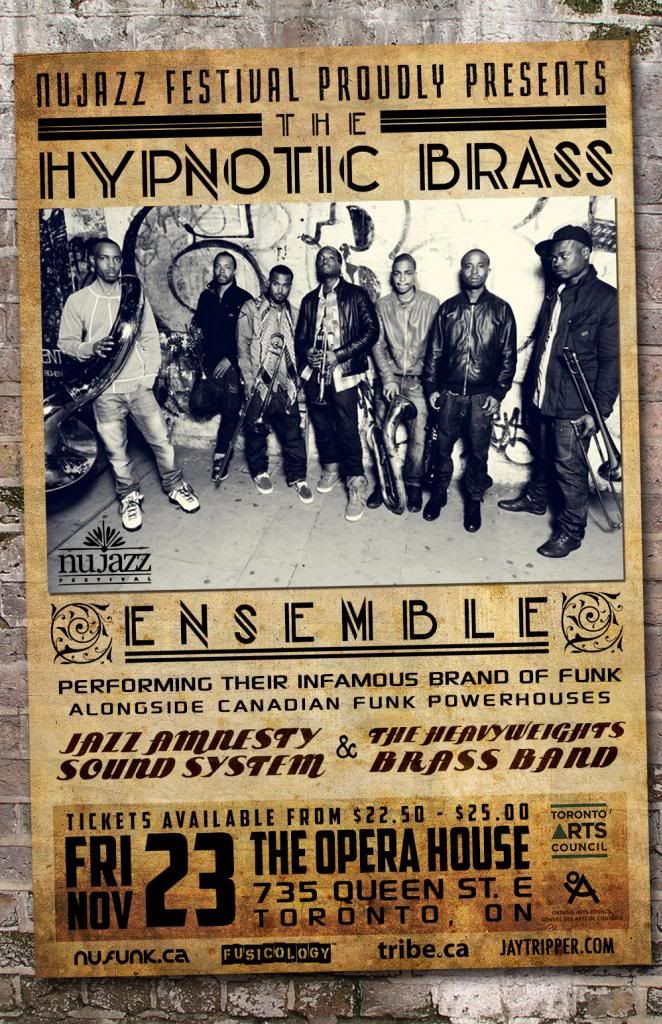 NuJazz Festival Gala
Hypnotic Brass Ensemble (NYC) www.hypnoticbrassensemble.com
w/ Jazz Amnesty Soundsystem & The Heavyweights Brass Band
Opera House, 735 Queen St. E
Tickets $22.50-$25: tktwb.tw/UPFgud
Facebook: on.fb.me/Sh00rZ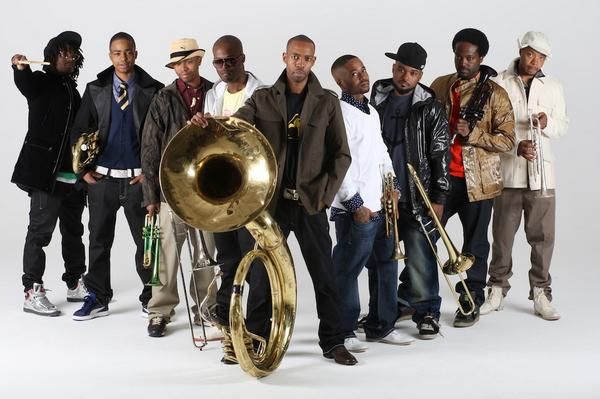 Hypnotic Brass Ensemble (aka HBE, or Hypnotic, or The Bros) is a 8-piece, Chicago-based brass ensemble consisting of 8 sons of jazz trumpeter PHIL COHRAN. Renowned for their ability to capture an audience with only horns and a drum set, "Hypnotic" has traveled the world doing just that. Their musical style is a combination of all the better parts of many different musical genres, ranging from hip-hop to jazz tofunk and rock. You can even find traces of calypso and gypsie music in their eclectic blend of sound they call "now music", or "Hypnotic". Reared in the teachings of music since they were children, some of them as young as 3 years old, they grew up on the stage playing as the "Phil Cohran Youth Ensemble". In many circles, theirs has been labeled the best live show and a definite must see.

Collaborations:
They have performed with Mos Def, Aquilla Sadalla, Phil Cohran, The Recipe, Nomadic Massive, Tony Allen, Wu Tang Clan, De La Soul, Prince, Femi Kuti, Gorillaz, B52's and at the North Sea Jazz Festival.They have recorded with names ranging from Erykah Badu to Ghostface Killah of the Wu Tang Clan to Maxwell and many more. They supported Blur for their Hyde Park reunion concerts on the 2nd and 3rd of July in 2009. They are also collaborators on a number of tracks from the third Gorillaz studio album, Plastic Beach. Their hit song "War" was featured in the box office smash The Hunger Games as the theme song for Caesar Flickerman.