DJ Expo & Azul 213* present

FRIDAY AUGUST 16th
SOUL SISTERS STAND UP

featuring
SKRATCH BASTID & THE GAFF
celebrating the 1 year anniversary of their classic mix "Soul Sisters Stand Up", performing parts of the mix live on 4 turntables & playing the best music ever!

Plus Los Angeles' Own
DJ RHETTMATIC (World Famous Beat Junkies)
DJ EXPO (Root Down / MOM LA / Escapism)
party rocking with the best in selections of Hip-Hop, Soul, Funk, Reggae, Beats & more!

Hosted by
AZUL 213*

Goin down at
NOLAs
734 E. 3rd St
Los Angeles, CA

$5 before 11pm
$10 after

check the Facebook event page at:
http://www.facebook.com/events/198637080300881

Brought to you with support from Acrylick, MOM DJs, Fusicology, 213*, Beat Junkies, & Amoeba


skratchbastid.com
thegaff.ca
beatjunkies.com
twitter.com/beatjunkies
mixcrate.com/expothedj
twitter.com/djexpo
azul213.com
acrylick.net

Check out the "Soul Sisters Stand Up" mix on Souncloud


•••••••••••••••••••••••••DIG DEEPER•••••••••••••••••••••••••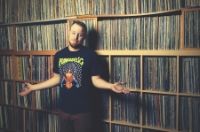 SKRATCH BASTID
Having rocked the bar many times, Skratch Bastid is now ready to raise it.

In 2013, The Bastid has become one of Canada's most in-demand DJs and respected producers but don't think it happened overnight. From his humble beginnings a decade ago as a teenager in Halifax- pumping out mixtapes from his bedroom and earning a loyal following already back then- he slowly spread his skills first at DJ competitions like DMC, ITF, and Scribble Jam and now around Canada and the world as a widely recognized go-to guy for party-rocking. The illest redhead on turntables has since gone viral. Seriously, youtube that shit.

Since he is increasingly recognized for his comfort and versatility in different styles- hip hop, funk, disco, rock, club and just about every other genre that will make you dance- more and more people are getting hip to his style. That's what keeps this Bastid working so hard. Touring city-to-city with a relentless drive, he's wowed crowds from coast to coast in Canada, the United States, the Caribbean, and all over Europe as he averages close to 150 shows a year.

For Skratch Bastid, all that energy is brought back to the studio and heard in his music. As a producer, he takes that experience from the stage and lays it down on hard-hitting original music with a wide range of sounds. The formula earned him a Juno Nomination as Producer of the Year for his work on Buck 65's Situation album, which he lost to Joni Mitchell. You can hear his own music often elevate his live sets along with yesterday and today's best.

In the past year, the young lad landed in Toronto- after five fruitful years as a Montreal resident- bringing new flavor to the city and making his first mark with a big bang. His new Skratch Bastid Presents quarterly event kicked off with a blockbuster collaboration including DJ Starting from Scratch and world-renowned beatboxer Scratch formerly from the Roots. The inspiring first party was a huge success as it breathed new life into Toronto's night scene. The three noisemakers are hoping to take the show on the road for the world to see.

If the next decade is anything like the previous one, you'll be hearing a lot more about Skratch Bastid. As he continues to find new fans worldwide, his catalog of sounds, styles and tricks will leave a lasting impression.

What's next? Just like in his electric sets, that's the exciting part! Get down with the sound.
"He's probably the most well rounded DJ that I know... his play selection is incredible!" -DJ Jazzy Jeff
"He's kinda one of these rare cats that encompasses every single last facet and dimension of DJing in a true sense!" -Cosmo Baker
•••••••••••••••••••••••••••••••••••••••••••••••••••••••••••••••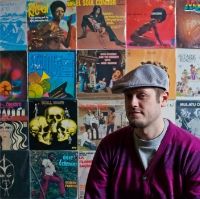 THE GAFF
The Gaff is a soulful brother on the wheels of steel, a lifelong DJ with tight skills & cuts, a lengthy list of accomplishments, tonnes of records, heart & class. Gaff is also a renowned Producer, using ableton live, vintage equipment and a substantial record collection of over 10 000 lp's & 45's. One foot in the future, and one foot in the past. The Gaff's purpose is in elevating Hip Hop, Dance, Club and Electronic Sounds to a level easily combined with Funk, Soul & Jazz; resulting in amazing performances & instrumental production. The Gaff has rocked prestigious parties & clubs far & wide, NYC to LA: either by all vinyl 45 sets, or destroying it with tight scratching and turntable kung fu. Having just released the acclaimed & highly successful mix; "Soul Sisters Stand Up" with friend Skratch Bastid in 2012, the future holds a list of steady production releases as well as his long awaited debut album. The Gaff is often referred to as A DJ's' DJ, cited as a top favorite amongst some of the world's best & titled by peers as one of Canada's greatest.

"Gaff got so many ill records it's fu$*ing Mind Boggling. I am in awe" -Cosmo Baker

"The First Time I met Gaff I quickly realized he possessed the most important part of being a DJ.......a knockin' record collection. It's good to see he's harvesting the crops" -DJ Nu-Mark (Jurassic 5)
•••••••••••••••••••••••••••••••••••••••••••••••••••••••••••••••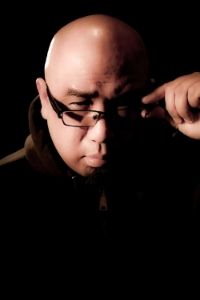 DJ RHETTMATIC
A major force behind the creation of Southern California's first turntable band, the Beat Junkies, is a multi-faceted musician known to the world as DJ Rhettmatic. Born Nazareth Nirza, his artistic contributions to the music industry have placed him, along with his fellow members of the Beat Junkie crew, at the top of the DJ universe. Possessing unstoppable visions of excelling in this art form, Rhettmatic unites music enthusiasts around the world by sharing his unparalleled skills and talent. His personal discography of musical achievements presents a host of successful accomplishments, and by applying his creativity and dedication, his record of ingenious masterworks will continue to grow.

Rhettmatic began his DJ career in 1983, with Double Platinum, a DJ group based out of Cerritos, CA. As one of the original members of the Beat Junkie crew, he played a major role in introducing Southern California's first turntable band to global audiences. Rhettmatic's unique style encompasses the many elements of a multifaceted Hip Hop DJ. As an accomplished scratch musician, as well as an explosive party/club DJ, Rhettmatic demonstrates his versatility by using the turntable as his musical instrument. His talent and musical expertise also extends into the realm of producing beats that helped him earn recognition and rewards well deserved. Citing a number of distinguished influences, Rhettmatic credits those individuals that greatly impacted the Hip Hop/DJ culture as honorable talent who helped shape his musical style. Inspiration derives from a spectrum of legends, including Grandmaster Flash, Jazzy Jeff, Joe Cooley, the now defunct Invisibl Skratch Piklz, and the X-ecutioners. Rhettmatic highly acknowledges fellow Beat Junkie member, DJ Curse, as his leading mentor. As Curse shared his turntable exhibition, involving scratches and other DJ techniques, Rhettmatic's interest in the DJ art form leaped, allowing him to take hold of his musical passion and succeed. Viewing a live performance of "Rock It" by Herbie Hancock featuring Grandmixer DST on Saturday Night Live also serves as a major driving factor in motivating Rhettmatic to set his place in music history. Rhettmatic not only applies the skills and techniques of his DJ influences to his individual compositions. He also dives into a pool of other musical genres, which feed him valuable sources of motivation. His collection of Soul and old school R&B, including James Brown and Prince, exemplify Rhettmatic's draw towards funky grooves. Jazz supremes such as John Coltrane and Bob James, as well as masterful Rock composers, including The Beatles and Steely Dan, also enrich his musical style and creative arrangements. Rhettmatic also helped founded and is the Dj/Producer for the LA based Underground Hip Hop Super Group, the Visionaries in 1994.

Rhettmatic seized numerous triumphs both as a musical performer and as a creative genius. He claimed the titles of Disco Mixing Club (DMC) West Coast Champion (1996) & International Turntablist Federation (ITF) 2x Team World Champion (1997/1998)....Rhettmatic's innovations produce a boundless list of prized accomplishments. He has worked with almost everyone in the Hip Hop community, with the likes of Peanut Butter Wolf, Talib Kweli, Madlib, Cypress Hill, Dj Premier, and just recently, Aftermath's Bishop Lamont. His musical masterpieces include "E=MC5" by Key Kool & Rhettmatic featuring Ras Kass, LMNO, Voodoo, and Meen Green, & "From The Ground Up" b/w "Ubiquity" by The Associates featuring LMNO & Key Kool of the Visionaries, Rakaa Iriscience & Evidence of Dilated Peoples, and Divine Styler. Just recently of Dec. 05, Rhettmatic had the honor of being the late great J Dilla's tour show DJ in Europe, for his last tour ever, along with fellow Detroiters, Frank N Dank & Phat Kat. Rhettmatic ended up doing half of the production on the new Visionaries album titled "We Are The Ones", on Up Above Records. He did scratches for Talib Kweli's new album, "Eardrum", made mixtapes & podcast mixes for Ghostface Killah, Guilty Simpson, and Stones Throw Records. He has also finished producing some tracks for OhNo & Roc C (Stones Throw), Aloe Blacc (Stones Throw) , Prince Po (Organized Konfusion), Pigeon John (Quanuum), RBX (The Dogg Pound), Noelle Scaggs of The Rebirth & the legendary Percee P. Currently, he is working on several projects, which he plans to release this year: the Crown Royale album with Michigan's wordsmith - Buff1, a Dj/Percussionist show/mixtape project with the one & only Eric Bobo of Cypress Hill, & a joint project with the legendary Cali MC, Ras Kass called "A.D.I.D.A.S.". He will be also working on a producers' album with J-Rawls of the Lone Catalysts, which will combine both their talents as producers and will featured guests like Rene Neufville of Zhane, Trek Life, and Supastition.

As with each passing year, not does only his skill and reputation as a Dj grows, but Rhettmatic's reputation as an up and coming producer and his passion for musical knowledge and musicianship tends to grow as well. With all these components, hopefully one day Rhettmatic will be acknowledge along with the greats in Hip Hop music history.
•••••••••••••••••••••••••••••••••••••••••••••••••••••••••••••••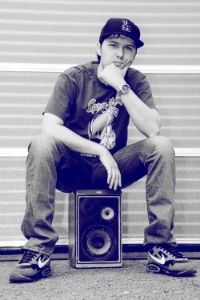 DJ EXPO
Expo is a Los Angeles raised DJ who first got started on the decks at the age of 13, avidly collecting vinyl and creating homemade mixtapes. He first stepped into the club scene at the age of 18, often spinning at venues he wasn't legally allowed in. Expo started paying dues organizing his own events as well as taking part in a circuit of guerilla late-night loft & rooftop parties across LA, which he often shared the bill with a countless number of superstar DJs and artists from across the world. In 2005, after being taken under the wing of the late great DJ Dusk, Expo was appointed as the youngest resident of the world famous Root Down, a staple party in Los Angeles and one of LA's longest running Hip-Hop/Funk nights. In 2009 Expo and fellow DJ buddy Phoreyz founded their monthly party Escapism which has ran over 3 years strong and housed a world famous selection of guests. In 2011, Expo helped create the LA chapter of Motown On Mondays, which has become one of LA's favorite weekly soul parties! Over the years, Expo's skills, mixes, and live sets have helped him become a hometown favorite amongst many Angelinos, as well as earn him respect from several heavyweight veterans and fans worldwide. As a strong-arm crate digger he has amassed a collection of more than 15,000 records; his diverse stockpile of wax and well rounded party rocking skills ensures that no matter what kind of crowd he's playing for, he has the party covered with selections of hip-hop, funk, reggae, Latin, rock, or anything else to get 'em on the floor and keep 'em there. Expo talent has taken him worldwide, to cities such as New York, Detroit, Chicago, Austin, San Francisco, Moscow, St Petersburg, Paris, Berlin, Amsterdam, Zurich, and much, much more. Expo has rocked crowds at SXSW, Long Beach Funk Festival, The Do-Over, Make It Funky Festival, Motor City Funk Night, Low End Theory, X-Games, as well as competed in the 2011 Red Bull Thre3style in LA, earning 3rd place. He has had the pleasure of sharing the bill with such luminaries as Afrika Bambaataa, Grandmaster Flash, Big Daddy Kane, Z-Trip, The Beat Junkies, Cut Chemist, Gaslamp Killer, Charles Wright, Large Professor, Beatnuts, Madlib, and countless others. The future only holds more travels, ventures, and collaborations for Expo! You can check his mixes at: mixcrate.com/expothedj

"Expo, a DJ's DJ, beats + music, music, Music! He conquers an extremely wide musical spectrum way beyond his years & puts it together seamlessly, always taking you on a sensational journey of rare record finds!" -Danny Krivit

"I always look forward to the dusty nuggets Expo brings to light in his music." -DJ Nu-Mark
•••••••••••••••••••••••••••••••••••••••••••••••••••••••••••••••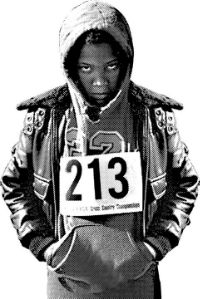 AZUL (213*)
As a DJ, photojournalist,Visual Artist and Hit + Run crew member, Azul has quite the interesting background. Born in Brooklyn, raised in the Bronx, and currently residing in in Boyle Heights, Azul developed national acclaim through his soulful DJ sets, as well as his published photo work. Musically, his performances reflect this varied upbringing and experience, and regularly run the gamut from Latin dance classics to hip-hop, house, Afro beat, and electro.

Whether he is DJ'ing, organizing local art and music event, or managing productions at Hardware Studio, Azul is a prominent figure on the LA music and art scene.

Azul has been a guest DJ and resident at some of LA's most popular nights past and present, including: The Do Over, Firecracker, Bridges, Descarga, RedLight Afterhours, & The Rhythm Section. Azul has played alongside and hosted events with the likes of Snoop Dogg, Diplo, Questlove, Afrika Bambaataa, Kool Herc, Jazzy Jeff, Egyptian Lover, Flying Lotus, Cut Chemist, Madlib, Kenny Dope, Diamond D, Z Trip, Dj Quik, 9th Wonder, Dj Spinna, Garth Trinidad, Peanut Butter Wolf, Daedelus, Erykah Badu, N'Dea Davenport, Ozomotli, The Gaslamp Killer, Atrak and Will.I.Am to name a few.

Azul has been managing a blooming photo career. He began capturing images of up-and- coming urban music superstars after working production on numerous sets of music videos. In the years since then, Azul's photography has grown alongside the culture he so loves, helping to visually define an era of urban music and lifestyle. In 2003, Azul 213 Photography was born and since has built an impressive reputation for producing photographs that are tasteful, timeless and contemporary. Azul has worked for several recording artists, record labels, publications, agencies small and large, startups and those well established.

Azul is the Creator of the Peace Photo Project, which started 7 years ago to raise awareness about the ongoing war. Started as "Peace in IRAQ" project, it quickly transitioned to the "PEACE" project to fully respect the other conflicts around the world. Music artists, local superheroes and talent have helped raise awareness for this project. It's 14 shows last year from San Francisco, Santa Cruz, Puerto Rico, local universities, charter schools & Los Angeles' hottest dance spots received write ups in numerous publications (URB Magazine, Working Class Magazine, etc.) and television appearances. The project is close to 5000 photos and gearing up for it's international debut in 2013.

His newest endeavor is in co-founding Hardware Studio, a unique and private media production studio/workspace in the heart of Boyle Heights which has been used for live broadcasts, film productions, photo shoots and community events. Some of its clients include Sony Music, Boiler Room TV, Red Bull, Mochilla, Plug Research Records, Cashmere Agency, Serchlite TV.

Azul also founded the 213* Bike Ride, which promotes safe riding and celebrates community. The bike ride participants are a diverse group of riders from all over Los Angeles with ranges in age and occupations.