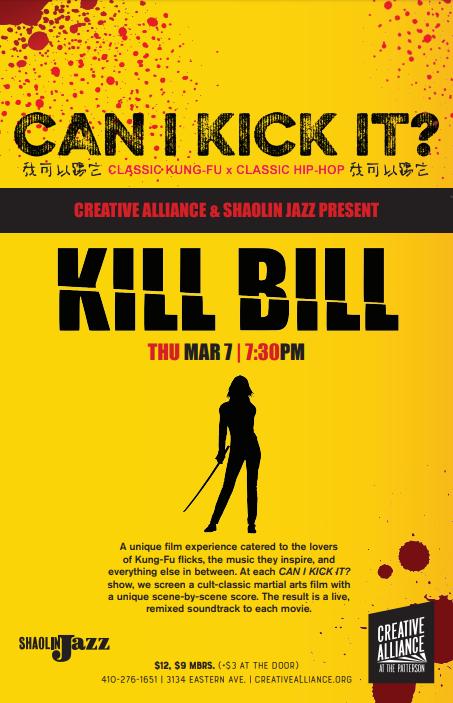 SHAOLIN JAZZ and Creative Alliance have teamed up to present a special CAN I KICK IT? screening event on March 7th featuring Quentin Tarantino's cinematic ode to martial arts films, Kill Bill: Volume 1.

CAN I KICK IT? is a unique film experience catered to the lovers of Kung-Fu flicks, the music they inspired and everything else in between. At each event cult classic martial arts films are screened and scored (scene-by-scene) with a blend of Hip Hop, Soul, Funk and more mixed live by DJ 2-Tone Jones. The result is a live, remixed soundtrack to the movies using music and DJ techniques to accentuate elements of specific scenes and fighting sequences.

Tickets purchased in advance are $12 for general admission and $9 for members (+3 if purchased at the door). For tickets go to https://creativealliance.org/events/2018/can-i-kick-it-presents-kill-bill.