Fusicology on July 12, 2018with 0 comments
Watch a young Del mature into his modern self and explore self-awareness in the age of "fake news." The video for "Help" is directed by Anthony Cole, and the single features vocals by Adult Karate and Andrea Blunt. 
GATE 13 – OUT NOW 
It is the latest release from the Gate 13 album by Del the Funky Homosapien and Amp Live out now. In the video, we follow a young, carefree Del as he matures into a conscientious adult bombarded by sensationalist mass media.
WATCH FULL VIDEO: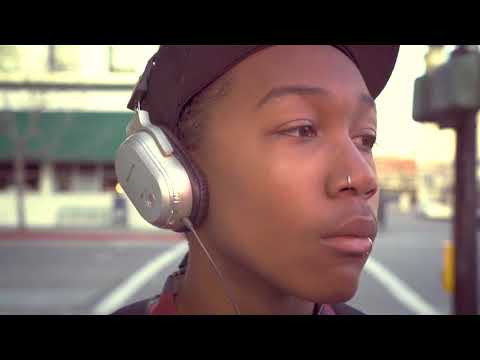 "More than any other song on the album, 'Help' was the song that we wanted to make sure had the biggest impact in terms of message," says Amp. "So its visual interpretation was important. The 'Help' video represents the struggle that many people are having right now with differentiating between an act and reality. A young Del in 2018 quickly grows into his present self and we are seeing the journey he has to take in discovering who he is. The final destination is his big awakening."
"Help" showcases Amp's next-level beat work which is by turns gritty and melodic and Del's trademark laidback but concise lyricism. It is the second single from their critically acclaimed album, Gate 13. Pitchfork raved, "Protean future-funk production steals the show on this collaboration between two veterans of the Bay Area hip-hop scene."
Billboard called it "an album sprawling with so many genres, unexpected sounds, and aggressive bars that it feels like a universe of its own — like hip-hop's version of Stranger Things' the Upside Down." And Bandcamp stated, "Del The Funky Homosapien and producer Amp Live's collaborative album is all about future funk grooves."


Video Credits:
Director – Anthony Cole
Editor – Spencer Groshong
Director of Photography – David Gomar
Lighting/Grip – Mike Tafao
Featuring Adult Karate
Opera Vocals Andrea Blunt
More info at https://www.delandamplive.com/
Filed under Hip Hop, Music, New Releases, Video ·
Tagged with Amp Live, Del The Funky Homosapien