Fusicology on March 16, 2018with 0 comments
Today, on his 40th birthday, legendary LA rapper MURS releases his new LP, A Strange Journey Into The Unimaginable, the most personal body of work the MC has ever created.
CLICK HERE to listen to the album.
Earlier this week, MURS dropped this mini music video for the opening cut off the album, "The Unimaginable" feat Robots&Balloons – watch here: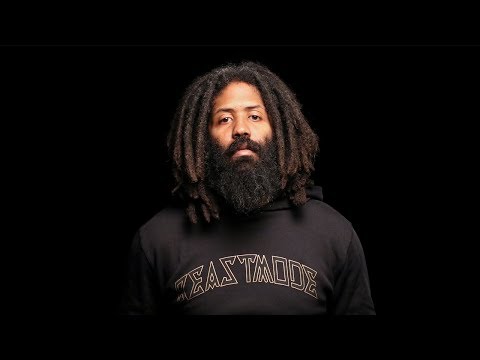 MURS will also be performing a sold out concert at The Roxy Theatre in West Hollywood, CA tonight Friday, March 16th to celebrate the album release and birthday milestone.
A Strange Journey Into The Unimaginable catalogs the most trying four years of the acclaimed MC's life. From the dissolution of his marriage and his mother falling ill to the tragic stillbirth of his son, MURS emerges with a poignant, powerful, and poetic body of work. Produced exclusively by Strange Music in-house production impresario Seven, the record features a powerhouse guest list with Tech N9ne on "Same Way", Fashawn & Prof on "G Lollipops," Propaganda on "Powerful," John Givez on "Midtown," XV on "Whiskey & Patron," and more in addition to contributions from musicians such as Patrick Page [The Internet], punk rock icon Chuck Treece [McRad], and Dear White People composer Kris Bowers, among others.
TRACKLISTING:
1. "The Unimaginable" [feat. Robots&Balloons]
2. "Melancholy"
3. "Midtown" [feat. John Givez]
4. "Same Way" [feat. Tech N9ne]
5. "Powerful" [feat. Propaganda]
6. "G Lollipops" [feat. Fashawn & Prof]
7. "Superhero Pool Party"
8. "Whiskey & Patron" [feat. XV]
9. "A Lean Story"
10. "Lo-Fi Nights"
11. "So Close So Far"
12. "Celebrate"
13. "Vows"
14. "God Is The Greatest"
facebook.com/murs
twitter.com/murs
instagram.com/murs316
Filed under Hip Hop, Music, New Releases ·
Tagged with A Strange Journey Into The Unimaginable, Chuck Treece, Fashawn, Fashawn & Prof, John Givez, murs, MURS A Strange Journey Into The Unimaginable, Tech N9ne