Fusicology on March 12, 2018with 0 comments
The Story Behind "Scars":
"I was burned when I was a little over a year old. I had six surgeries between the ages of 2 and 16, I didn't look at myself change in the mirror until I was 25 and this is the first time I had the strength to write about that experience. Songwriting has always been therapeutic for me so my music consists of my thoughts and feelings about my life experience. It's also commentary about what's going on in the world from my perspective. I have always enjoyed encouraging others (I believe you give to others what you need for yourself) so I hope that is apparent in my music!" - Audra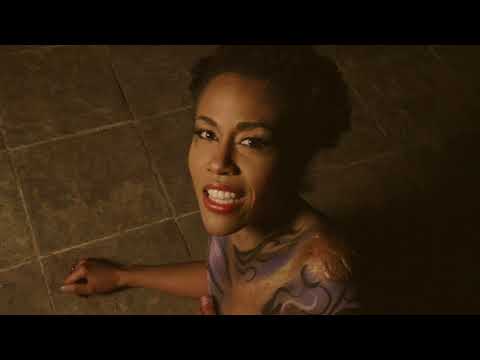 When asked about her upcoming album Audra states "This is the most personal I have ever gotten on a project. It is my truth (as painful and frustrating as it has been). This EP is a journey through some of the darkest times in my life and expresses what I learned during that time. It's an honest conversation with myself through song. This is the soundtrack to self-love. This is "bedroom mirror 'yaaassss queenin' before you go face the world" music!" - Audra
About Audra:
Born and raised in Detroit, Audra moved to California to bring her dreams of encouraging others through music to life. Her time in L.A. has been life changing to say the least. Audra has been featured on several Jazz projects including: The House of Urban Grooves" (aka T.H.U.G. Jazz), "Def Jazz" and "No Time to Waste" by Detroit Jazz artist Dee Brown.
Also, her first solo project entitled, "The Introduction" has been released and can be found on iTunes and Amazon. From Music to TV production Audra began working as a Producer for several network TV shows including: "America's Got Talent", "Steve Harvey's Big Time", and "The Tom Joyner Show" as well as shows on BET and GSN.
Audra then took her creativity to the stage as the writer and producer of her first play entitled, "The Cage". "The Cage" debuted at the Stella Adler Theatre to several sold out shows. Through the victories and the times of challenge Audra believes that we all have a purpose that is inextricably linked to one another so her desire is to create Music, Films, TV show, and Plays that will encourage others in their journey and make them smile along the way!
Instagram @AudraABryant
Twitter @AudraABryant
Facebook: www.Facebook.com/AudraABryant
Filed under Music, New Releases, Soul ·
Tagged with Audra Bryant, Through the Dark