Fusicology on March 8, 2018with 0 comments
Adrian Younge Announces New Album Titled Voices of Gemma out March 30th via Adrian Younge's Linear Labs.
Known for his cinematic scores (Marvel's Luke Cage, Black Dynamite) and equally compelling production for the likes of Ghostface Killah, Jay-Z, PRhyme, Kendrick Lamar, Bilal and more, Adrian Younge Presents… Voices of Gemma, a psychedelic journey in spiritual jazz, funk and dark soul.
Written, orchestrated and produced by Adrian at his exclusively analog Linear Labs studio, the project features the angelic voices of Brooke DeRosa & Rebecca Englehart, an opera singer and a jazz vocalist. Voices of Gemma is the sound of Adrian Younge occupying his space with eloquence, envisioning a world where the heavy and the delicate can co-exist; a place where Rotary Connection synergizes with David Axelrod to create a new sound, a new movement for a new era.
Today you can hear the lead single from the project, "Silhouette Dreams," which puts Adrian's song writing chops on full display. The song's ethereal vocals are matched by a cinematic soul that helps to paint an aural picture of a person lamenting on his/her past. The full album is out March 30 via Linear Labs.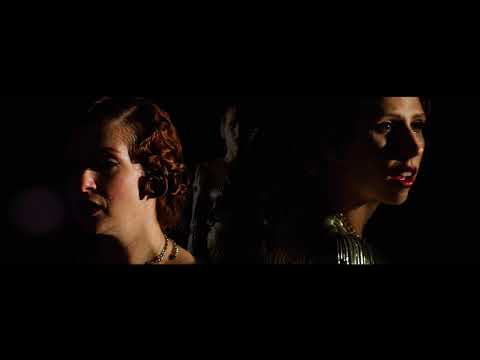 TRACKLIST:
Adrian Younge Presents… Voices of Gemma
(March 30 – Linear Labs)
01. Stranger By The Sea
02. Silhouette Dreams
03. Heaven's Found
04. Comeback
05. The Leaves
06. Unfortunate Breaks (Instrumental)
07. Starlights (Instrumental)
08. Dreams With You
09. Chasing Love
10. Make A Melody
Adrian Younge will be throwing an album release party for Voices of Gemma on Wednesday, March 28 at Lodge Room in Los Angeles – TICKETS
Filed under Music, New Releases ·
Tagged with Adrian Younge, Linear Labs, Silhouette Dreams, Voices of Gemma