Fusicology on February 19, 2018with 0 comments
The Love Revolution Will Be Televised because … Tarrey Torae presents a new Music Video from her song titled "Make Music"
the story
After a long day at the studio and several hours of work on a song called "Make Music," Tarrey Torae needs a boost of energy for the last stretch of music recording.  In the creation of the song "Make Music," we get a real view here of what it takes sometimes to make a hit song.  Sometimes its a long day of singing and correction and then in a split moment of time, the energy can change and it all falls in the right place.  Get enthralled into the story of this hit making moment, as Tarrey gets a shot of motivation and inspiration from an enthusiastic engineer and producer.  She gets lost in the power of the moment when the powerful love song takes over! It then becomes an unforgettable & powerful recording session that comes in part from the vision and fantasy in her head.
The setting is based in a Chicago Music Studio with a Chicago vibe.  Watch as the song takes on a Life of its own!  Watch as Tarrey Torae brings all she has to this song.  Co-Starring in the role of engineer/producer is Chicago Model, Stylist, & Celebrity Event Planner, BYRDIE.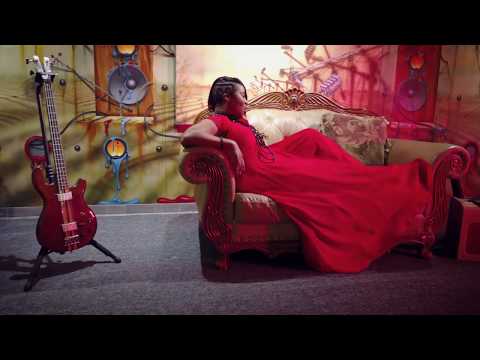 IT'S TIME TO TALK ABOUT LOVE AGAIN
Singer/Songwriter TARREY TORAE Speaks About Her New Music Video "MAKE MUSIC" & says, "In the times that we live in, today's society can definitely use some more Love and Restoration.  We deserve to talk about love in classy ways that bring joy and shine to very loving moments.  It's a reflection of the old school way of speaking on the sacred beauty of love making.  It is an important tool missing in our music lives today.  The song "Make Music" also is a symbolic moment in comparison of what music really is.  It is Love!  When done right, they can be interchangeable.  Let's bring this kinda of music back to the music scene for an added dose of balance and symmetry!  We will all be better off for it!"
Stare into a space in time when the return of "Grown Folk Music" is brought forth again!
For more information on Tarrey Torae please visit www.TarreyTorae.com - Also, click Like, Make a Comment and Subscribe Here to the YouTube Page!
Facebook – Follow Tarrey Torae
Instagram – Follow @TarreyTorae
Subscribe To Youtube - https://youtu.be/R8efQpsRCSU
Filed under Music, New Releases, Soul, Video ·
Tagged with Tarrey Torae, Tarrey Torae Make Music