Fusicology on July 6, 2017with 0 comments
2017 is shaping up to be a busy year for Tyler, The Creator. Last week he released the self-directed video for his new A$AP Rocky-featuring song "Who Dat Boy" as well as the audio for second new song "911/ Mr. Lonely," which feature Steve Lacy and Frank Ocean, respectively. These releases followed the announcement of Tyler's 6th Annual Camp Flog Gnaw Carnival as well as Tyler's two forthcoming television shows – Nuts + Bolts on VICELAND, which will premiere on August 3rd, and the original animated show The Jellies on Adult Swim.
Tyler is back to announce that "Who Dat Boy" and "911 / Mr. Lonely" were the first pieces of music to emerge from his forthcoming full length Flower Boy. Due July 21st via Columbia Records (and available for pre-order now), the 14-song album features two covers — one designed by Tyler himself and the other by artist Eric White. It is only fitting that Tyler would commission White, whose paintings have been described by Leah Ollman of The Los Angeles Times as being "nostalgic and at the same time also vaguely futuristic, even dystopian," to visually articulate the world of Flower Boy.
PRE-ORDER: Flower Boy - http://smarturl.it/FlowerBoy
HEAR: "Who Dat Boy" & "911 / Mr. Lonely"
Tyler, The Creator: Flower Boy
(Columbia Records) July 21, 2017
1. Foreword
2. Where This Flower Blooms
3. Sometimes…
4. See You Again
5. Who Dat Boy?
6. Pothole
7. Garden Shed
8. Boredom
9. I Ain't Got Time!
10. 911 / Mr. Lonely
11. Dropping Seeds
12. November
13. Glitter
14. Enjoy Right Now Today
Tour Dates:
7/15 Long Beach, CA – Agenda
7/28 New York, NY – Panorama Music Festival
7/30 Detroit, MI - Detroit Mo Pop Festival
10/28-29 Los Angeles, CA - Camp Flog Gnaw Carnival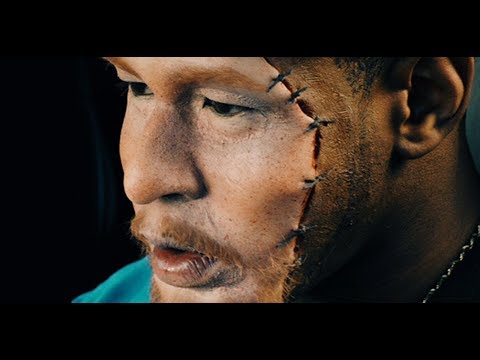 Filed under Uncategorized ·
Tagged with Columbia Records, Scum Fuck Flower Boy, The Creator, Tyler, Tyler The Creator