Fusicology on January 15, 2016with 0 comments
Don't miss Cube and Kev in RIDE ALONG 2 in theatres nationwide!
#RIDEALONG2
Rookie lawman Ben Barber aspires to become a detective like James Payton, his future brother-in-law. James reluctantly takes Ben to Miami to follow up on a lead that's connected to a drug ring. The case brings them to a homicide detective and a computer hacker who reveals evidence that implicates a respected businessman. It's now up to James and Ben to prove that charismatic executive Antonio Pope is actually a violent crime lord who rules southern Florida's drug trade.
Cast: Ice Cube, Kevin Hart, Tika Sumpter, Benjamin Bratt, Ken Jeong, and Sherri Shepherd
https://www.facebook.com/ridealongthemovie
https://www.instagram.com/ridealong/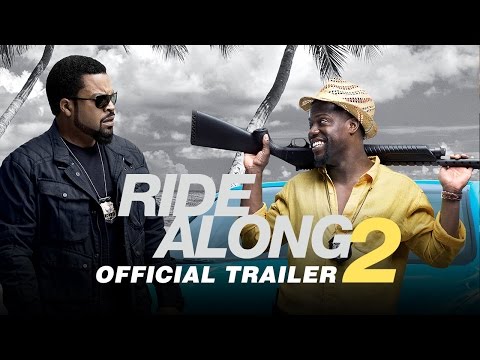 Filed under Film ·
Tagged with Benjamin Bratt, Ice Cube, Ken Jeong, Kevin Hart, Sherri Shepherd, Tika Sumpter