Fusicology on July 2, 2014with 0 comments
Dessy Di Lauro and her Neo-Ragtime jamboree took to the stage at The Sayer's Club last Saturday in Hollywood and displayed a surprisingly grandiose performance in a smaller setting. Di Lauro's show encompasses the jamboree spectacle of the 1930's Harlem Renaissance speakeasy and blends in today's urban contemporary overtones and technology. With the help of her partner, Ric'key Pageot, they have created a new sound, some might even say, a new movement called Neo-Ragtime. Di Lauro released her first full LP, This Is Neo-Ragtime, on Black History month of 2013, and since then, has flourished into shows involving 10 to 11 performers which includes a live band, horn section, dancers, tap dancers, an MC, and the occasional novelty act, which each of them demonstrating a high level of talent and ability. But the ringleader, Dessy Di Lauro, is not one to overlook, as her vocal prowess is undeniable, as she scats with an ease and comfort that is not seen much in today's generation of singers. Her extensive powerhouse vocal range is as impressive.
Dessy Di Lauro's show is to be experienced in the flesh. All the adjectives and descriptions in the world could not illustrate what one experiences at her Neo-ragtime Jamboree. Di Lauro's next Jamboree will be this Saturday July 5th back at the Sayer's Club. Click HERE for advance tickets or VIP Service, Click HERE to view the event on Fusicology.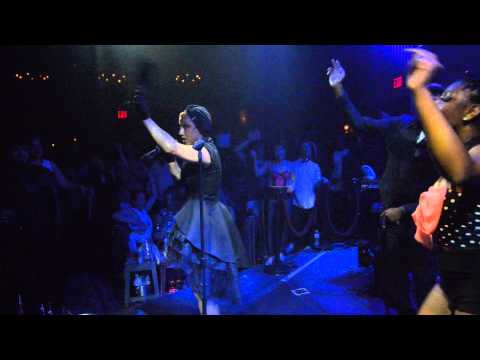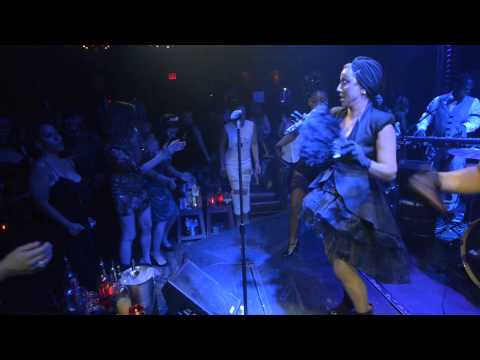 Filed under Music ·
Tagged with Dessy Di Lauro, Neo-Ragtime jamboree, Ric'key Pageot, The Sayer's Club