Fusicology on March 3, 2014with 0 comments
Fusicology is running an exclusive giveaway;  Enter the 300: RISE OF AN EMPIRE "300 Minute" daily giveaways for the chance to win thematic promotional items or movie passes by following us and tweeting @fusicology #300Minute
"300: Rise of an Empire," told in the breathtaking visual style of the blockbuster "300," is a new chapter of the epic saga, which takes the action to a new battlefield—the sea.
The story pits the Greek general Themistokles against the massive invading Persian forces, ruled by the mortal-turned-god Xerxes, and led by Artemisia, the vengeful commander of the Persian navy.
Knowing his only hope of defeating the overwhelming Persian armada will be to unite all of Greece, Themistokles ultimately leads the charge that will change the course of the war.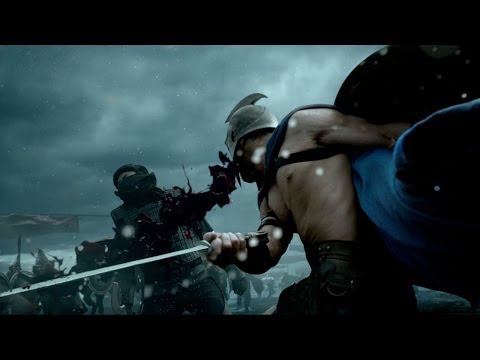 We are giving away 1 prize daily beginning on 03/03 – 03/07, 2014:
300: RISE OF AN EMPIRE "300 Minute" giveaways will be open for entries daily between 12PM to 5PM Daily.
03/03 – 1 300: RISE OF AN EMPIRE One Sheet
03/04 – 1 300: RISE OF AN EMPIRE Black Flat Bill Hat
03/05 – 1 300: RISE OF AN EMPIRE Spartan Helmet Bottle Opener
03/06 – 1 300: RISE OF AN EMPIRE T-Shirt
03/07 – 1 (Admit Two) 300: RISE OF AN EMPIRE Hollywood Movie Money
In 3D and 2D in select theaters on March 07
(Warner Bros. Pictures / Legendary Pictures)
Filed under Film ·
Tagged with 300 Minute, 300: RISE OF AN EMPIRE