Fusicology on June 16, 2010with 0 comments
Chali 2Na is back on board to deliver the second installment of his Fish Market series, Fish Market Part 2, which came out on June 8th on Decon Records. The renowned rapper is joined this time by compatriot DJ Dez Andres (of Slum Village fame), and the classic pairing of MC and DJ is an exciting return to form. The two combine their efforts to create an album that plays like a mixtape and ultimately deliver one of the strongest hip-hop records of 2010.
From his formative years battling at the legendary Good Life Grocery in Los Angeles to selling out crowds of thousands around the world with Jurassic 5, the Chicago-born MC has criss-crossed the hip-hop landscape for nearly 20 years. Chali's reputation precedes him, and he relishes the opportunity to step outside of the box with his new album. The Fish Market series are releases comprised of obscure gems and unreleased heaters culled from archives of guest-appearances, b-sides and passion projects and Fish Market Part 2 is undoubtedly the baritone-born MCs most interesting work to date.
Fish Market 2 Contest:
Decon Records and Chali 2na would like to offer you the chance to win a signed copy of Fish Market 2 and a Chali 2na Tshirt. To enter, send the answer with the title "Fish Market" to the following question to  submit@fusicology.com:"Who produced Chali's lead single "Step Yo Game up" from Fish Market 2″
LISTEN TO & DOWNLOAD ALBUM FROM AMAZON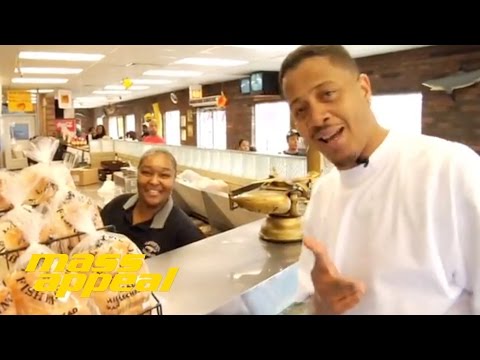 Filed under Contest, Hip Hop, New Releases ·
Tagged with Chali 2na, Fish Market Part 2, Jurassic 5