Fusicology on May 14, 2008with 2 comments
05.07.08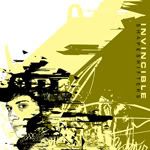 Detroit MC, Invincible, talks with Fusicology on her new album, "Shapeshifters," dropping May 17, music today, and how she's doing it without the majors…
1. Tell us about the meaning, or your interpretation, behind the name of your new album, "Shapeshifters"? "
INVINCIBLE: Since this is my first album I wanted to show my versatility as an artist who's able to "shift shapes" into different styles, flows, production, and topics, so that I'm not pigeon-holed into one box for the rest of my life. The other meaning behind the title has to do with art being a transformational experience, and Hip Hop in particular being a way to resist oppression and make change, both personally and as a community. The title track itself is a science fiction joint that asks: who will sample Hip Hop in the future, and what will they evolve it to? It was mostly inspired by reading the "Parables" series by the legendary Octavia Butler.
-
F: Yeah, that's a really good question… who will sample Hip Hop, and what will that music of the future be called?
-
2. The first single was already released, yes? Why did you choose "Sledgehammer!" as the first single?
INVINCIBLE:
I dropped
"Sledgehammer!" (produced by Lab Techs)
in the fall ('07) with cases I hand-stenciled at shows, and free downloads off of
bling47.com
and my site,
EMERGENCEmusic.net
. The hook samples my favorite line by
Jay Dee
, and it's about making people pay attention, which was my goal with that joint. This and the B-side,
"In The Mourning"
(produced by Waajeed)
, are both dedicated to
Dilla
and
Proof
's legacies.
-
3. How will you be releasing this project? In what formats? Where? What is EMERGENCE Music?

INVINCIBLE: May 17th is the official release date through EMERGENCEmusic.net (CD, 12″ single, and digitally), as well as at my shows of course. One month later, (June 17th) it will be available through all digital download sites, and at stores through Fat Beats distribution.
I founded EMERGENCE after years of turning down wack deals [with mid or major labels] that had too many strings attached. It was inspired by different independent Detroit labels i came up around especially bling47 and Underground Resistance/Submerge. I'm not out here trying to sign other artists, I want to create a viable model so other artists can sign themselves.
-
Photo by Erik V. Stephens for Crush Media Group
-
4. Who did you produce this album with? Any special guests?

INVINCIBLE: The music production is handled mostly by Lab Techs and Waajeed. Black Milk, House Shoes, Belief, Apex, Knowledge, Djimon and Jayhask also contributed heavy hitting joints. Finale is on a couple tracks (including the upcoming docu-music-video bonus joint "Locusts"), my crew out of NY the ANOMOLIES, Wordsworth, Indeed, Tiombe Lockhart, Abeer, Buff1, SUN, and PL all blessed it too.

-

5. What made you decided to release this project now? How long have you been working on it?
INVINCIBLE: Its been a lifetime in the making! I basically learned English through Hip-Hop when I was 7 and started writing my own rhymes at age 9, been doing shows in Detroit/Ypsi/Ann Arbor area since '96. When I was 17 I moved to New York to join my crew (the all female all elements collective ANOMOLIES), and rejected several record labels who tried to sign me. I was working on it all that time, and then when I moved back to Michigan in '02 I got much more involved with community organizing (through Detroit Summer), which gave my music more of a center. I wanted to take my time and get everything right musically as well as lyrically. Finally a couple years back I was working a carpentry apprenticeship and one day I woke up and my car was stolen, making it impossible to get to work, so I took it as a sign to fully focus on the project.
F: Wow. So this really is your first life's work project / album…
-
6. Where was the album recorded? And mastered?

INVINCIBLE: After the "War" LP, Waajeed encouraged me to get my own studio set up and that's how I was finally able to record at home with no stress. I then mixed and arranged it with Belief (who also produced the track "Ransom Note"), and it was mastered by Dave Cooley (Triple P, The Shining, etc). Both Belief and Dave added so much sonically to the album, it really brought all the vocals and production to their fullest potential.

F: Some folks that really know what they're doing. Amazing how much quality engineering changes the overall impact of a record.

-


Photo by Erik V. Stephens for Crush Media Group

-

7. Do you think this project has strong influences and/or references to your current hometown of Detroit? Or is there another influence that kind of permeates the majority of this project?
INVINCIBLE: Detroit is definitely my biggest influence and inspiration at this point in my life, especially reflected through the production styles, and on the bonus song "Locusts" featuring Finale and produced by House Shoes. The CD is enhanced with a docu-music-video for the song which interviews several youth, community activists, and artists about their vision for sustainable development in the city. The album is also heavily influenced by the other places I have called home: Palestine/Israel, Ann Arbor/Ypsi, and Brooklyn. In general though, my music is inspired by the potential for all of us to transform ourselves to our highest potential, and in turn evolve our communities, and I see the most tangible examples of that here in Detroit.
F: Yeah! That "Locusts" joint is amazing! It really sticks. That's been around for a minute. Powerful.
-
8. Tell us more about your choice to release free downloads for given time-frames, and your reasons behind releasing the album in the format(s) and promotion methodologies that you have chosen?
Mad Mike from Underground Resistance once told me that you have to be as creative and intentional with how you manufacture, market, and release your music as you are with the music itself. That really stuck with me, and Submerge/UR is a huge influence on EMERGENCE's approach.
By giving out the "Sledgehammer!"/"In the Mourning"/"Loongawaited" singles for FREE I was able to get people's attention and let them know that the project was FORREAL coming out this time, since I've had so many false starts in the past. Through the EMERGENCEmusic.net download I was able to collect contact info so that my relationship with people who listen can be more direct.
-
I've also created hand silk screened pre-sale vouchers for the album, available at shows and on the site's store. Those who buy the voucher are essentially investing into the pressing of the album, and into the growth of my music as a whole. One of the quotes off of the song "Looongawaited" is: "You want good music? You gotta support it." And by saying this, I mean that artists are part of a larger community, and if we want those artists to represent our community, we have to support them on many levels, otherwise they will be less accountable to us and more beholden to the labels and disconnected entities that cut their checks.
-
F: WOW. That's deep. Especially during this time of transition in the regular method by which people today receive their music – a time of questioning if artists will ever again actually be able to compensate themselves for their work through real dollars from real listeners, without a deep-pockets middle-man. It's a great approach. It seems that the grassroots hand-to-hand method still is most effective in the long-run.
-
9. Can you elaborate a bit on the video circulating now on YouTube that you shot for "Sledgehammer!"? Who/when/where/why?
Do you think video is important for music today? Why or why not?
INVINCIBLE: I heard my long-time friend Talib Kweli was in the D performing so i headed down to St. Andrews hall with my camcorder. When I got there, I handed out my limited edition "Sledgehammer!" single to some of my favorite artists I ran into (Phat Kat, Royce, Elzhi, T3, Dez of Slum Village, Black Milk, and Kweli), then asked them to give their first reactions to me finally releasing my project. Afterwards, my homie Al-Iqaa the Olivetone (who helped edit everything) did the interview with me in the freezing cold walking down my street in southwest Detroit. The purpose was to give people who didn't know me an introduction to who I am, as well as to update those who knew me but hadn't heard from me in a while. And most of all to show people that A) I've been here for years, and B) the Hip-Hop community here is unified.
-
I approach writing visually, so even if there never was a video for a song the listeners can still see everything in my verses, but to actually add the video piece helps people get the full picture. EMERGENCE media is the official name because we cover more than music, we also have the docu-music-video on the album (which will be released as a DVD later this year), as well as video montages at live shows. I plan to do many more multi-media projects and push the boundaries for how music can be experienced.
-
F: Cannot wait.
-
Photo by Erick V. Stephens for Crush Media Group
-
10. You have several release parties scheduled in various cities for this month and next already (conveniently posted on Fusicology, of course;)… what are your plans for this Summer '08? Anything in the works for people to watch out for?
INVINCIBLE: Besides the "ShapeShifters" LP release tour featuring Finale (and Waajeed in several cities), I also plan to perform with the ANOMOLIES at the Allied Media Conference in Detroit on June 21st, and am continuing to add dates to the July tour schedule. I'm extremely excited about touring opening for Bahamadia and Roxanne Shante in Europe this August/September too.
-
As far as projects go, I have a mixtape with DJ Graffiti dropping this summer, and am anticipating touring in support of Finale's solo debut coming out next Fall, not to mention me and Waajeed's project but that's still under wraps!
F: You heard it here FIRST : lookout for INVINCIBLE & The ShapeShifters crew in YOUR city this season!!!
-
— Interview by Jocelyne Ninneman for Fusicology
———————————————————————————————-
Filed under Detroit, Hip Hop, Motown, Music, Soul ·
Tagged with Abeer, Al-Iquaa, album, AML, Ann Arbir, ANOMOLIES, Apex, Athletic Mic League, Belief, Black Milk, Bling47, Buff1, Carl Craig, Detroit, Detroit Summer, DJ Graffiti, Djimon, Emergence Music, Fat Beats, Finale, Hip Hop, House Shoes, independent, Invincible, Israel, Jayhask, Knowledge, Lab Techs, Locusts, Michigan, Mike Banks, Music, New York, Palestine, parables, PL, Platinum Pied Pipers, PPP, release, shapeshifters, sledgehammer, SUN, Talib Kweli, The Detroit Experiment, Underground Resistance, Waajeed, War, Wordsworth, youth