Fusicology on October 5, 2006with 0 comments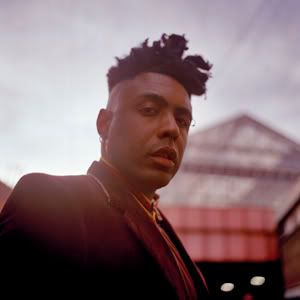 After a five-year recording hiatus – during which time he's built his own studio, set up his own label and been touring like a madman – the one and only Omar is back. The British soul supremo's sixth and perhaps funkiest album so far, Sing [If You Want It], is coming out this Tuesday October 10th. Before Omar heads out on his US Tour, Fusicology caught up with the icon for an interview.
FUSICOLOGY: What are some of the differences between the UK & US soul music industry?
OMAR: I've been in the business for 21 years and what I know is that in the US you have bigger numbers and can sell millions of records which you won't do in the UK. I feel that because of this, artists sell out to sell more records and their music is confused. Technology has allowed the promotion of indy music through the internet, satellite radio and TV programs like the UK's Channel U.
F: This album has a different sound than your last release 5 years ago, can you explain the different sound?
O: The last album was influenced by film soundtracks whereas this new album has harder beats – it's still Omar, just more dancefloor ready.
F: What does the future hold?
O: My brother and producer, Scratch Professer and I have a stable of artists we are working on putting out music from on our imprint, Blunt Music. I am not a business man but I love putting other talent on.
For tour dates and additional information on Omar, please check out:
Official Website
Omar's MySpace
Special thanks to Tone Walters & 4Sight Media Relations, Inc.