Fusicology on October 5, 2006with 0 comments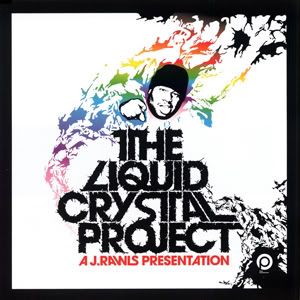 J Rawls' critically acclaimed "The Liquid Crystal Project" album (CD release/2xlp) is out now. Experience the birth of Jazz-Hop, right here by none other than J- Rawls and POLAR Entertainment. The Columbus Ohio resident produced timeless tracks for Talib Kweli, Mos Def, US3, Beastie Boys, El Da Sensei, J Live and others.
F: What is the Liquid Crystal Project all about?
J.R: I did the Liquid Crystal project as my tribute to hip hop & jazz, both of my musical loves, a fusion of both, a more hip hop infused then jazz infused
F: Living in the Midwest, have you come across any struggles as a producer?
J.R: Yes, being in the Midwest is a stuggle. I work very hard, trying to get out there, but people don't really check for it unlike if you're from New York or LA or if you're from Down South which all the majors (labels) are all about. Coming from Ohio is definitely difficult. I am blessed because I worked with Mos and Kweli but that was 1998…I know people like it as I get tremendous hits on MySpace but no exec's or A&Rs are willing to take a chance – they pass – even the jazz labels.
F: With a worldwide fanbase and iconic DJs like Rich Medina rocking the record, what is your creative stance?
J.R: I don't worry about making the next hit, I make music that makes me tick, that makes me feel good, that I move to and hopefully make people feel the same way.
For additional information on J Rawls, please check out:
Official Website
J Rawls' MySpace
Liquid Crystal Project MySpace