Fusicology on August 31, 2006with 0 comments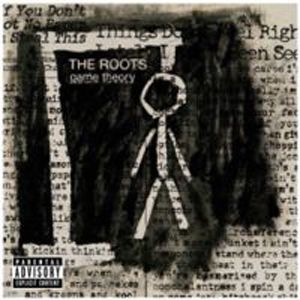 From their humble beginnings in Philadelphia, The Roots have become one of the most widely respected groups in the industry. Fusing hip-hop with the organic musicianship of jazz and the energy of a funk band, The Roots push the boundaries of hip-hop with every single recording. The Roots' Game Theory is just that, offering up a more mature and darker sound. Filled with hard-hitting tracks that express their views on the state of the world, Game Theory is The Roots' most thought-provoking album since their 1999 breakthrough "Things Fall Apart".

Led by the infectious and energetic first single "Don't Feel Right," which features the vocals of Maimouna Youssef and addresses their uneasiness about society, Game Theory is challenging, socially conscious, high energy hip-hop. With additional tracks including "In The Music," a haunting track with a trip-hop beat, only made more poignant with Black Thought's stern voice and the funk driven "Long Time", spearheaded by drummer/producer ?uestlove, the group proves that they are still one of the most exciting and innovative bands around. At least that's our theory. What's yours?