Fusicology on August 3, 2006with 0 comments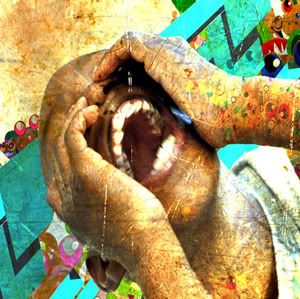 Shah Wonders started at the Art Institute of Atlanta where he received his Associates Degreein Graphic Design. While still in school, he was recruited to La Face Records by Lisa "Left Eye" Lopes of TLC (R.I.P.) to create art work for the single cover, "Waterfalls", which is the biggest hit to date with 7 million units sold. Because of the huge success of the single and the artwork that supported it, Wonders was appointed Jr. Creative Director for the La Face Records from 1994 thru 1996.
Shah has over 12 years of experience in creative design and has worked with the likes of Lisa "Left Eye" Lopes, TLC, Tyra Banks, Outkast, Ecko, The Source Magazine, La Face Records, Toni Braxton, Nelly, Adidas, Scion, XXL Magazine, Blokhedz Comics, Lyricist Lounge, LL Cool J, and now Fusicology! Wonders currently resides in Brooklyn, NY, but leaves his mark in Santa Monica, CA where his animation house, Imajimation Studios continues to "creatively problem solve".
Check out Wonders art work on Fusicology's home page and for more visual eye-candy, log on to http://www.laughingatgod.com
Filed under Art ·
Tagged with