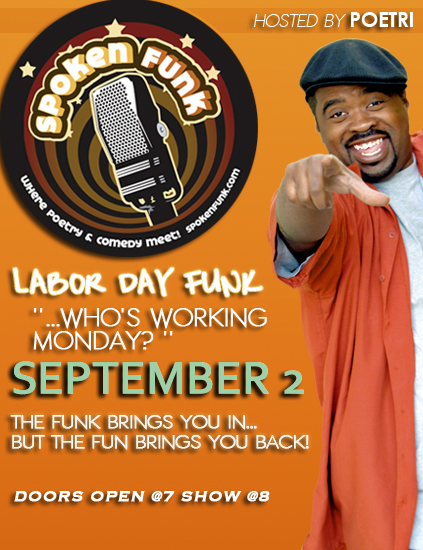 WARNING #1:
LAST SHOW SOLD OUT WITH 100 PEOPLE BEING TURNED AWAY! GET THIS TICKET AT THIS PRICE RIGHT NOW!
WARNING #2:
THERE IS NO WARNING #2. IT JUST SOUNDS BETTER WHEN YOU HAVE MORE THAN ONE WARNING!
_
GENERAL PRESALE: $10(NEW) VIP PRESALE: $20

NOTHING BUT THE FUNK! Just the way you like it SEPTEMBER 2ND, 2012 WHO'S WORKING MONDAY?
@
THE HA HA CAFE!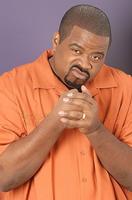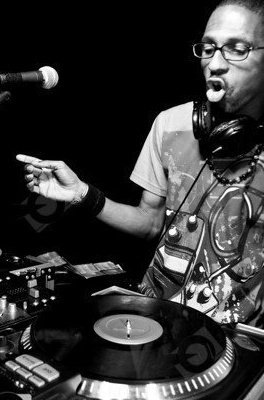 _
The Celebrity Playground! Where POETRY and COMEDY meet! Spoken Funk fuses today's funniest comedians with the world's most talented spoken word poets. Join us THIS LABOR DAY WEEKEND, SUNDAY, SEPTEMBER 2ND! It has become the "hot spot" for Los Angeles' eclectic social scene. At any show the audience will include celebrities, spoken word poetry and comedy fanatics and Los Angeles' elite movers and shakers. Whether young, grown, Black, White, rich, or poor, Spoken Funk is the place to be on SUNDAY (LABOR DAY WEEKEND,) SEPT. 2nd!!!

Guaranteed to be SOLD OUT!

Doors open @ 7:00 pm.
PRE-SHOW ENTERTAINMENT STARTS @ 7:00 PM, RIGHT WHEN THE DOORS OPEN. SO GET THERE EARLY!!! PLUS ARRIVE EARLY TOGET THE BEST SEATS.
Show starts promptly at 8:00 pm